8 Tips Fix Operational Inefficiency and Keep Soaring High
Working efficiently is not the same as working endlessly! Employees need to know what mode of work suits them the best. During the process, they may find out something new and different.
The most important thing to remember when finding optimum productivity is to be able to identify the line between overwork and productive work.
How to improve productivity?
1. Exercise
Exercise is an important thing in itself. Exercise doesn't only stimulate you physically, but it also stimulates you mentally by reducing stress hormones. Don't forget to exercise even at home, it's important to keep body in the best condition.
2. Don't process more than one task simultaneously
There are many studies have proved that employees will be less productive in fact when they try to complete more than one task simultaneously. Using Tracup to prioritise tasks and free users from the clutter of work. Paying full attention to the time allocation of each task and proceeding at your own pace. The best way to improve efficiency is to prioritise tasks. Depending on urgency, users can add unique priority flags to each task.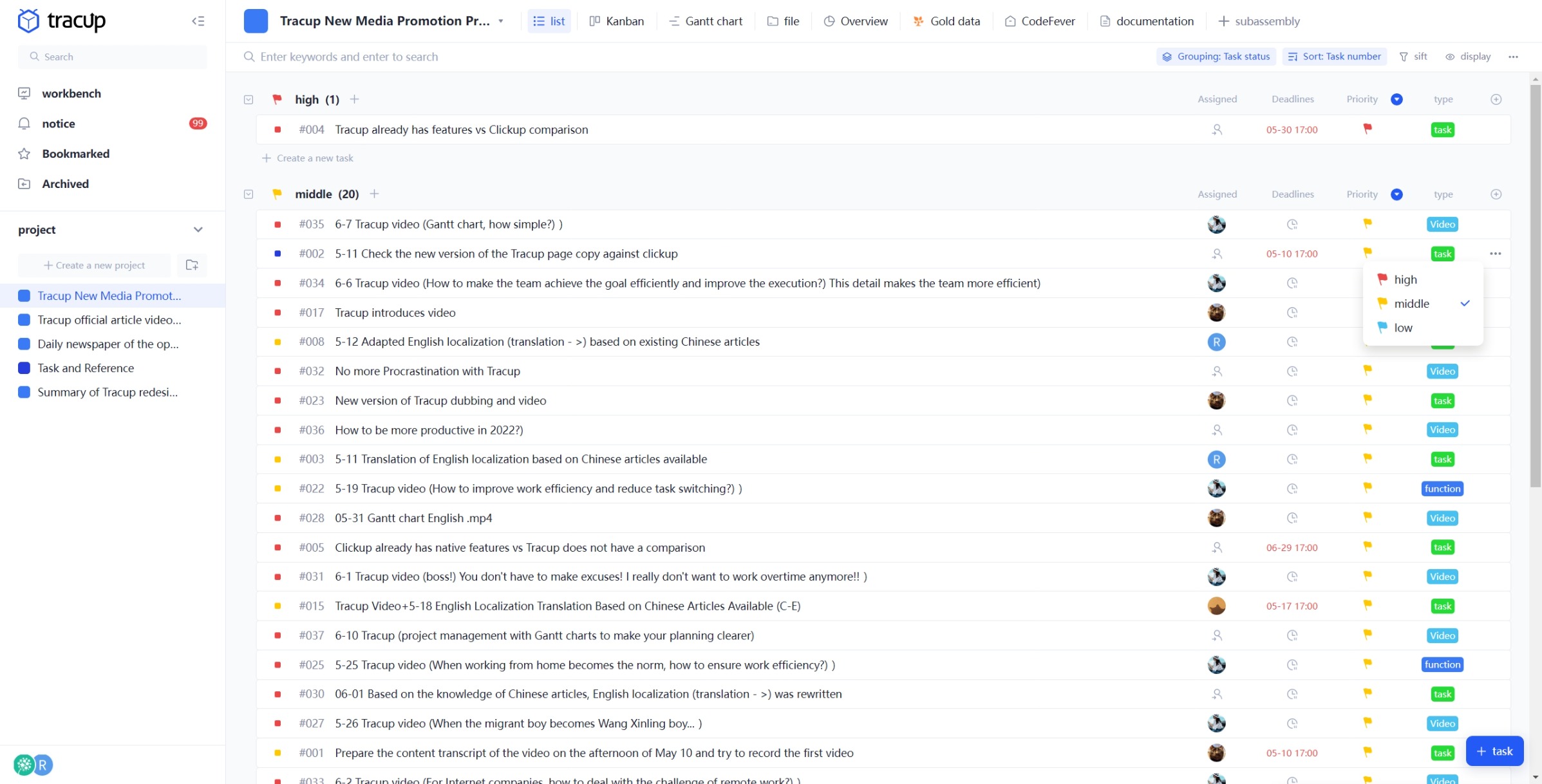 3. List a to-do list
Many people like to make to-do lists. A good memory is not as good as a handwriting. It is a good habit to make a list for everything under memo, even if they are just ordinary daily chores. This is the best method to keep the day on schedule and visualise it.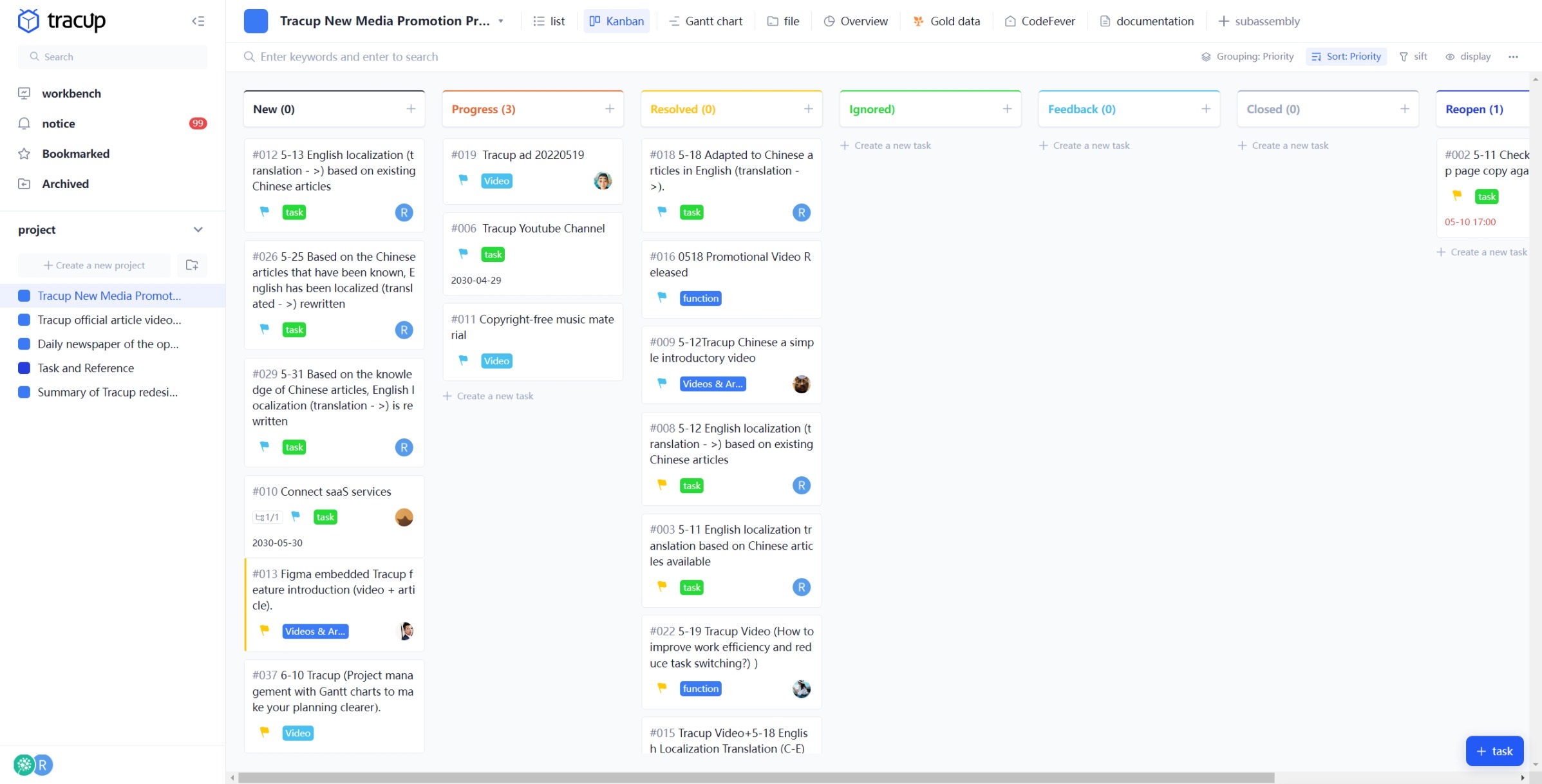 In the workplace, a clear layout of one day's plan becomes more important. Tracup's Kanban view allows users to visualise at a glance one day's schedule, such as new tasks created, in progress, solved or ignored. The status of individual tasks, the degree of urgency and the assignee are clear to check at a glance. Completing each job one by one can really give user a sense of achievement.
4. Reduce distractions
Mobile phone notifications or social media may disrupt one's thoughts and break the rhythm of staying focused. So please keep phones on silent or wear headphones to minimise any kind of distraction.
5. Do harder tasks at the best conditions
Perhaps the worst thing is getting a tough assignment at the end of a day. The best way to make a terrible task less terrible and the quality of work better is to break it down into milestones and set yourself a period of time to complete each of them. The Gantt chart in Tracup can help managers to track the progress of project completion and staff assignments from a macro perspective. Just like breaking down a huge monster into tiny monsters and defeating them one by one.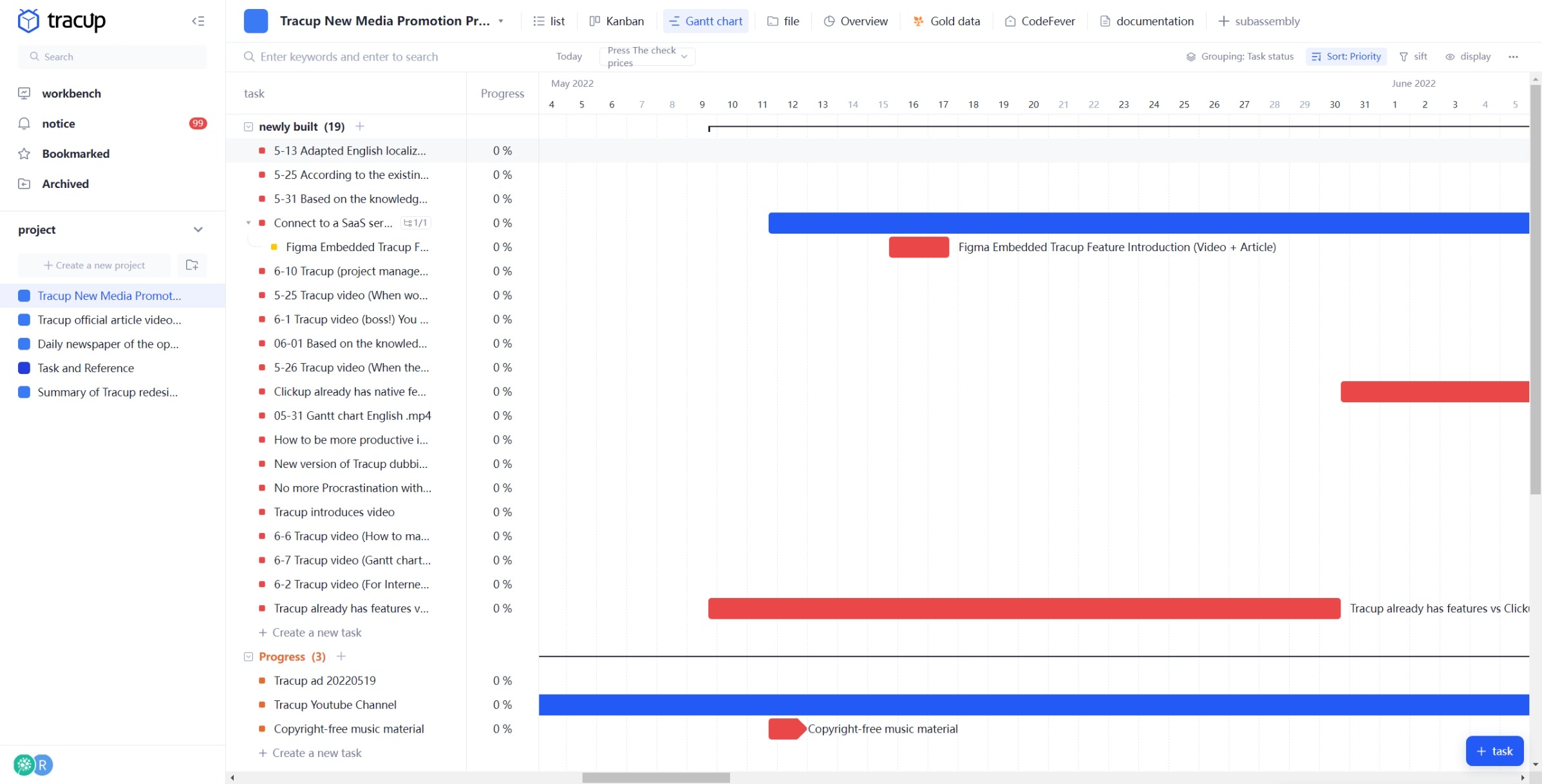 6. Schedule regular breaks
In most cases, rest seems to be a waste of time. No! Not absolutely! The long hours of work will leave you exhausted, so take a break to stretch and look into the distance. The main focus of rest is to relax. It not only gives users a break, but it also makes the work less monotonous.
7. Set deadlines for yourself
The deadlines set for yourself are not as stressful as those set by clients or leaders, which is also why they will not cause anxiety. In this way, users can work faster and with more focus to finish tasks ahead of schedule!
8. Use project management tools
The correct use of tools will improve productivity hundreds of times over and keep users on the consistent working track. As mentioned in No. 3 above, the most effective way to increase productivity is to make a list. But please don't forget that no list can be valid if the user doesn't track progress, which is why it makes sense to use Tracup. Tracup is not just for individuals. It is available for the whole team and is fully customisable. It can also be used to plan projects, assign tasks and set deadlines. There is one thing no doubt, using this tool will certainly increase your work efficiency!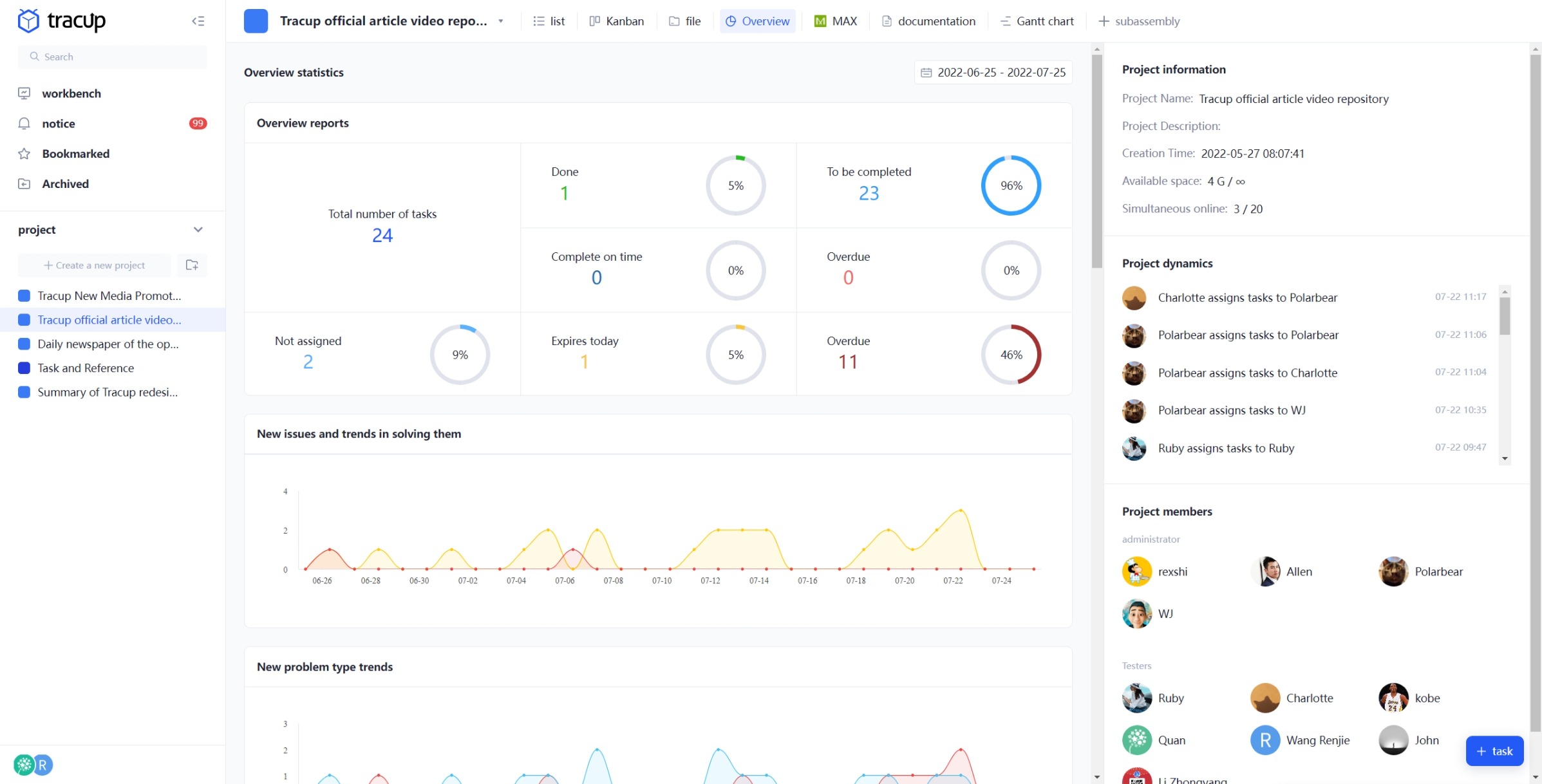 Read more: https://tracup.com/blog/8-Tips-Fix-Operational-Inefficiency-and-Keep-Soaring-High
Media Contact
Company Name: Tracup
Contact Person: Jon W
Email: Send Email
Country: Singapore
Website: https://www.tracup.com/