Jake Hanks, Loan Officer with Synergy One Lending, Interviewed on the Colorado Real Estate Leaders Podcast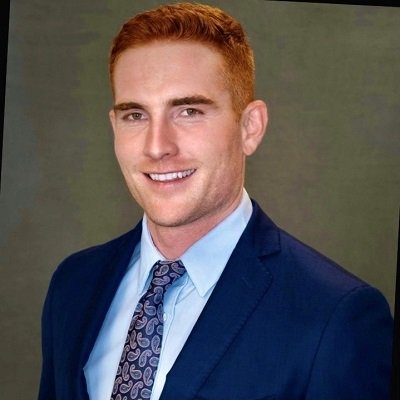 Jake Hanks discusses how he helps people realize the dream of home ownership.
Listen to the interview on the Business Innovators Radio Network:
https://businessinnovatorsradio.com/interview-with-jake-hanks-loan-officer-with-synergy-one-lending/
When buying a home, the first step is to get pre-qualified or pre-approved for a mortgage. But there is a difference between the two.
Pre-qualification is a simple process that estimates how much someone could borrow based on their financial information. Pre-approval is a more in-depth process that gives a more accurate idea of how much people can borrow.
If someone is starting the home buying process, pre-qualification can give them a general idea of their borrowing power. But if they're further along in the process and have found a home they want to make an offer on, pre-approval will give them more peace of mind that their loan will be approved.
Either way, getting pre-qualified or pre-approved for a mortgage is a smart first step in homebuying. It can help someone know how much home they can afford and gives sellers confidence that someone is a serious buyer.
Jake says: "My job is to educate, advocate, and be a team member along that journey. No matter the situation, there is always a solution. As a former college athlete, the skills and lessons I learned apply directly to my role as a Loan Advisor. Hard work, determination, and putting others first are critical in getting the job done the right way the first time. Giving my best is the standard, and the result you seek is the expectation!"
Client Fiona H. says: "Jake made the process approachable and was able to help us understand the process and seamlessly execute necessary tasks. I would absolutely recommend him to anyone looking to take out a loan."
About Jake Hanks
Jake is a loan officer on Eric Kulbe's team working for Synergy One Lending. He was born and raised in Fort Collins, Colorado, attended the University of Tulsa on a football scholarship, and received his MBA there. Before working in the mortgage industry, he worked in the world of commercial banking.
Learn More: https://s1l.com/loanofficer/jake-hanks/about-me/
Media Contact
Company Name: Marketing Huddle, LLC
Contact Person: Mike Saunders, MBA
Email: Send Email
Phone: 7202323112
Country: United States
Website: https://www.AuthorityPositioningCoach.com