Property Records of New York Highlights the Value of the NY Property History Report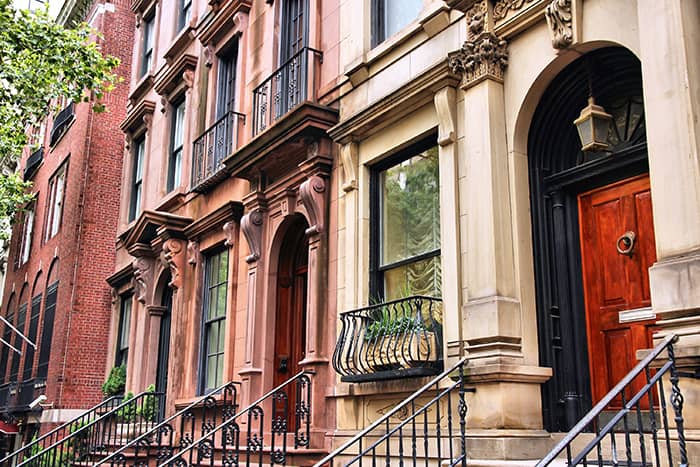 Property Records of New York is an online organization that creates property history reports for its clients. Comprehensive in nature, these documents provide homeowners with information about their land and structures that are built upon it. This can prove exceptionally useful when determining the value of a property or when investigating previous transactions and other home details. But is it mandatory that homeowners have a property history report performed for their real estate assets?
Property Records of New York Property History Report
Whether someone owns a home, a commercial building, or industrial property, it is important that the owner understands just how much the real estate assets are worth. Additionally, it is crucial that people have a clear idea of the community surrounding the property, as the area in which the assets are located can actually impact their value. But how are people able to access all of this information? With a property history report.
What is a Property History Report?
Simply speaking, a property history report is a document that provides homebuyers with a wide range of information regarding real estate assets. Generated from county documents, this report offers insight into the nature of the real estate and the surrounding community. The report is broken down into easy-to-navigate sections, allowing the homebuyer to quickly access the details needed when necessary.
What Details Will be Required to Get on a Report?
As professionals have mentioned, a property history report will provide homeowners with details regarding both real estate and the surrounding area. Here are some of the details that will get regarding the property specifically:
Property information
Transaction history
Criminal history
Foreclosure activity
NY Property real value
Comparables
Homeowners and home sellers will also receive the following details regarding the community in which the property is located:
Foreclosure activity within the neighborhood
Area demographics (including media age, age distribution, population, households, average household income, and more)
Criminal activity (broken down by crime type, including burglary, robbery, aggravated assault, larceny-theft, etc.)
Education opportunities (identified based upon the Academic Performance Index, or API)
How Can Someone Get a Property History Report?
The first step is to contact a trusted report-generated company, like Property Records of New York. Next, provide the organization with information regarding the property in question. In most cases, the address is enough to get the process started. Once payment is finalized, the professionals at the company will get to work on the report, which entails reaching out to government offices and gathering the necessary information. When the report is complete, they will send it to the customer for review.
A property history report can, as has shown, provide homeowners and home sellers with a long list of details regarding the real estate assets. The value of such a report lies in the fact that it will allow for a better understanding of what the property is worth and why. If someone is considering getting such a report, it is a great idea to connect with an organization, like Property Records of New York, so that he or she can ensure that the information received is accurate and reliable.
Property Records of New York
Property Records of New York works with new homeowners and home sellers that want to know more about a specific property. The data provided on the property history report helps in all types of ways from demographics to land details, crime reports, teacher-to-student ratio, and a lot more. This data is useful for people who are thinking of buying a home and would like to know the property details before finalizing. This data also helps home sellers who want to sell the property and want to know everything possible to list the home.
Media Contact
Company Name: Property Records of New York
Contact Person: Customer service
Email: Send Email
Address:279 Troy RD Suite #9-303
City: Rensselaer
State: New York
Country: United States
Website: https://propertyrecordsofnewyork.com/