Seller Assistant App: The Must-Have Companion for Amazon Sellers in 2023
In the ever-evolving world of e-commerce, Amazon remains a formidable marketplace for entrepreneurs looking to thrive. With millions of products and an ever-growing customer base, Amazon sellers constantly seek innovative tools to stay ahead in the game. Enter Seller Assistant App, the ultimate product research browser extension that empowers Amazon sellers with a suite of powerful features designed to simplify the complexities of the platform.
Powerful Amazon Product Research Tool
Seller Assistant App is more than just a tool; it's a comprehensive solution that brings together essential features, including the FBM & FBA Profit Calculator, Advanced IP Alerts, Quick View, Stock Checker, and Restrictions Checker, all in one convenient extension. This amalgamation of functionalities makes it the go-to choice for Amazon sellers looking to elevate their businesses.
Whether you're an Amazon seller engaged in Online Arbitrage, Wholesale, or Dropshipping, Seller Assistant App offers a treasure trove of benefits that can help you streamline your operations and boost your profits. With this powerful tool at your fingertips, finding high-profit products becomes a breeze, giving you the edge you need to succeed in the competitive world of Amazon.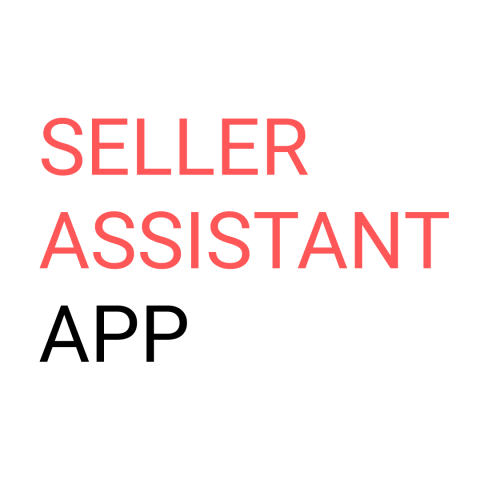 Solutions for Your Amazon Business
Seller Assistant App caters to a variety of Amazon selling strategies, making it the ideal companion for sellers engaged in Online Arbitrage, Wholesale, or Dropshipping. All the necessary information you need to make informed decisions is conveniently consolidated in one place, simplifying your product research and analysis.
For those involved in Amazon Online Arbitrage, Seller Assistant App provides advanced analytics that allow you to quickly identify High-Profit Products. Plus, with the ability to save your results to Google Sheets in a single click, managing your data has never been more efficient.
Amazon Wholesale sellers can take advantage of the extensive features offered by Seller Assistant App to make data-driven decisions and stay ahead of the competition. The app's Variation Viewer and Stock Checker functionalities help you maintain control over your inventory, ensuring a smoother business operation.
For Dropshipping on Amazon, the app offers a Quick View feature that simplifies the research process, saving you valuable time and effort. With Seller Assistant App, you can confidently grow your Amazon business, knowing that you have a powerful tool at your disposal.
What is Seller Assistant App?
Seller Assistant App, launched in 2019, has quickly gained recognition among Amazon sellers worldwide. Over 40,000 users have already harnessed the power of this browser extension to research more than 200 million products on Amazon and discover 1 million online arbitrage deals.
The extension's versatility and user-friendly interface make it accessible to both newcomers and seasoned Amazon sellers. Its ability to analyze current and historical data, create product notes, and seamlessly integrate with Google Sheets makes it an indispensable asset for anyone looking to excel on Amazon.
To get a glimpse of how Seller Assistant App works, you can watch this informative video intro: Watch Video.
Start Your 14-Day FREE Trial Today
The best part is that you can start using Seller Assistant App right away with a 14-day FREE trial, and no payment information is required upfront. After the trial period, you can choose a plan that suits your needs, starting from just $15.99 per month or $149.99 per year.
So why wait? Elevate your Amazon business to new heights with Seller Assistant App in 2023!
For media inquiries, interviews, or further information about Seller Assistant App, please contact Veronika Grishkova at the provided email address.
About Seller Assistant App
Seller Assistant App is a powerful browser extension designed to simplify product research and analysis for Amazon sellers. Combining essential features like the FBM & FBA Profit Calculator, Advanced IP Alerts, Quick View, Stock Checker, and Restrictions Checker, Seller Assistant App empowers Amazon sellers to make informed decisions and grow their businesses with confidence. Since its launch in 2019, Seller Assistant App has been trusted by over 40,000 users worldwide to discover profitable products on Amazon.
Media Contact
Company Name: Seller Assistant App
Contact Person: Veronika Grishkova
Email: Send Email
Address:8690 Aero Dr, Ste 115 #1122
City: San Diego
State: CA
Country: United States
Website: https://www.sellerassistant.app/